Research
Investing in research and innovation means investing in a sustainable and inclusive future
Education
Mentoring, practice, contests, student trainings
Assistance
Writing projects, accessing funds, technology transfer, digital maturity assessments
Research program
Investing in research, innovation and development means investing in a sustainable and inclusive future.
Topics of the projects
Development of new production technologies
Testing and validation of new technologies
Development of new products/services
Beneficiaries benefits
Involvement in national research projects and
Project implementation assistance (administrative and technical)
The flexibility of hourly rates (public organizations)
Types of projects
Common themes / technologies
Test infrastructure
FabLab – near future
Services performed in the research program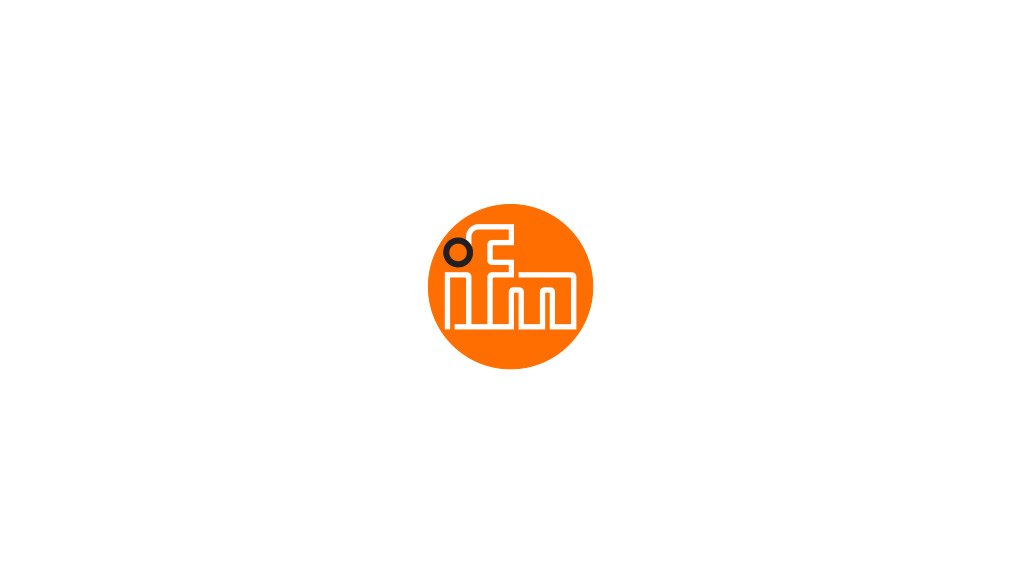 Training station testing for manual operations in an industrial environment
ULBS together with ifm efector evaluated the impact of a prototype training station, aiming to improve the usability of the system.
Assisted assembly – evaluation of usability and system performance
Free assembly – training and evaluating prediction algorithms
200+ production line participants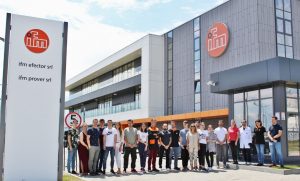 Education program
Mentoring, practice, contests, student trainings
Topics of the projects
Practice
Student competitions & contests
Mentoring bachelor's/master's theses
Training, vocational retraining for students/specialists
Beneficiaries benefits
Incorporating themes relevant to each organization in the association's projects
Access to students (competitions)
Visibility of involvement in the development of the community of specialists
Funding sources
Association funds
Association member funds
Competitions or mentoring
Education and Employment Operational Program
Activities and services performed in the education program

Competitive event: build an autonomous weather station and win exciting prizes
The 12 teams entered the contest organized by the Association designed and implemented an autonomous weather station. The competition was addressed to students, regardless of the year of study, passionate about electronics, robotics, automation, and marketing, regardless of the specialization they follow.
Mentoring and support for all team members
33 participants, 8 volunteers, 11 mentors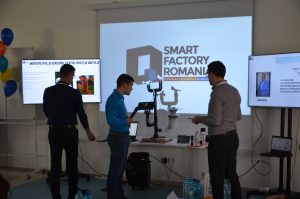 Impact of automated training station adoption
Experiment within the DiFiCil project, the results of which were exemplified in an undergraduate thesis.
Mentoring and support for Maria, the student who conducted the experiment
Testing opportunities within a manufacturing company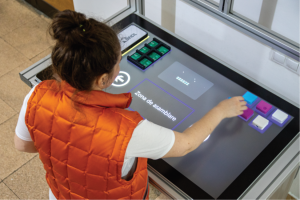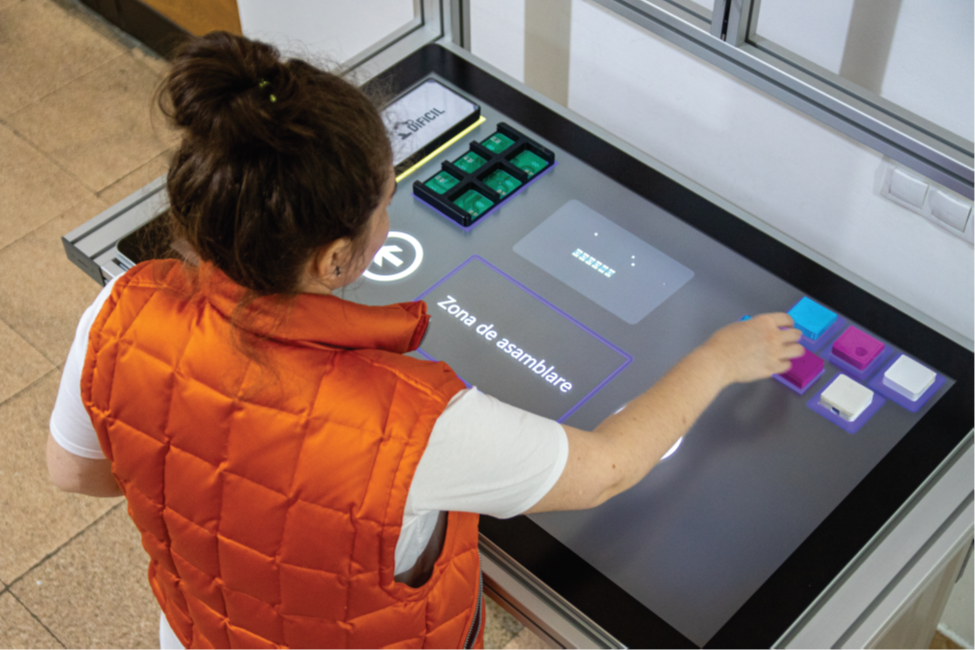 Assistance program
Writing projects, accessing funds, technology transfer, digital maturity assessments
Topics of the projects
Assessing digital maturity
Assistance in accessing funds
Testing and validating new products/services
Writing projects/finding consultants
Technological transfer
Beneficiaries benefits
Access to European networks of technology providers and users
Types of projects
Assisting SMEs in technology adoption
Services performed in the assistance program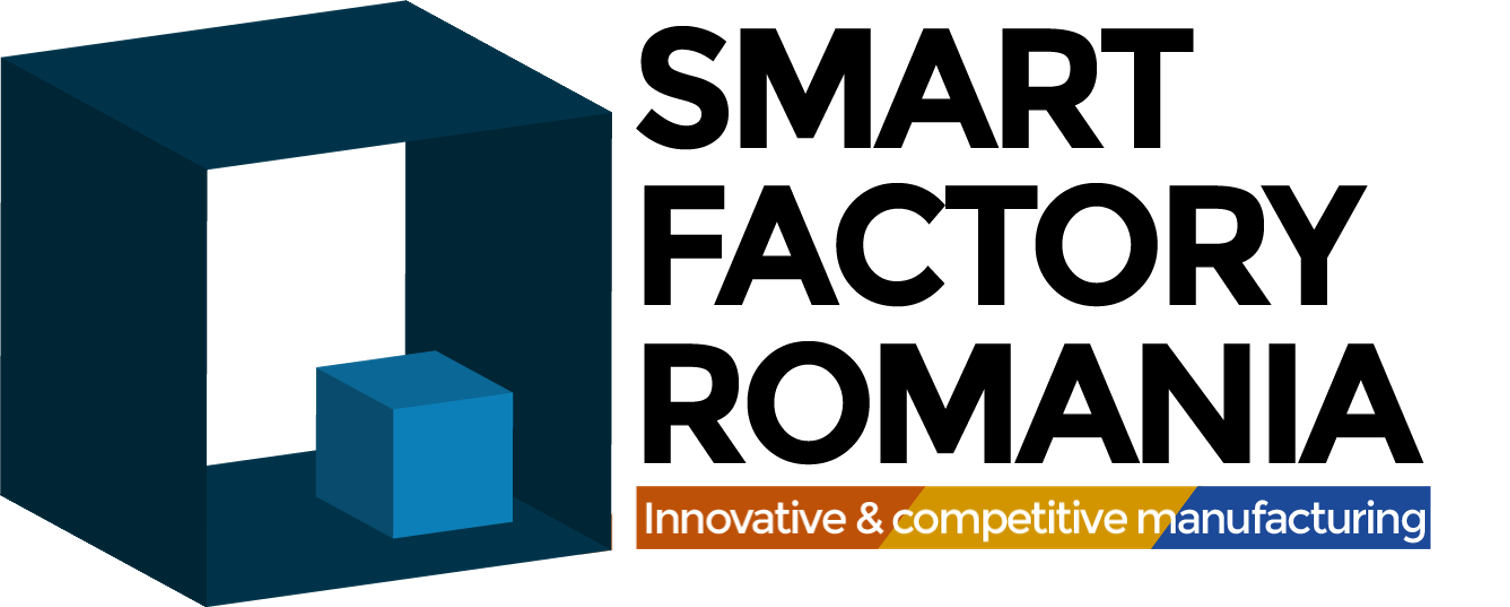 Digital maturity assessment
The Futures of Innovation Technologies European Digital Innovation Hub (FIT EDIH) project aims to increase the level of digital maturity of SMEs and public administrations.
Program duration: 2023-2025
Program Mission: accelerated progress towards digitization and the adoption of emerging technologies, serving both legacy companies and start-ups alike.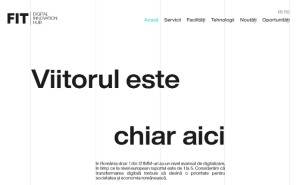 Do you want to join the Smart Factory Romania Association?