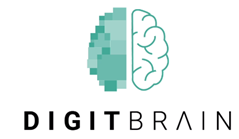 Participating partner in the project: Lucian Blaga University of Sibiu
Lucian Blaga University of Sibiu supports Agrointelli, an SME from Denmark which produces autonomous agricultural robots, to optimize production processes using DIGITBrain technology to create a Digital Twin.
DIGITbrain is a EU innovation program meant to give SMEs easy access to Digital Twin. A Digital Twin is a computerized application / simulation that mimics the actual production line of a company and runs parallel to the actual manufacturing process. Using this Digital Twin, companies can optimize their manufacturing process, can make predictions about expected machine failure, and can predict maintenance needs.
Horizon 2020 project (contract no. 952071) brings together 36 partners from across Europe at the beginning of the project in July 2020 and will provide two opportunities (open calls) for other 35-40 companies to join and receive funding from the European Commission.
Digital Twins for SMEs
Compared to the digital twin concept, which is already increasingly used by manufacturing companies today, the DIGITbrain concept will go one step further by developing the "Digital Product Brain", which will store data throughout the life cycle of a production line or a machine. By collecting all this data, it will be possible to customize and configure the machines / production assets for very specific manufacturing tasks whenever necessary (see figure below). This will allow for a new manufacturing model, called Manufacturing-as-a-Service (MaaS), which will enable the production of more specialized products on demand, even in smaller quantities, while still bringing in economic profit.
DISCOVER OTHER PROJECTS